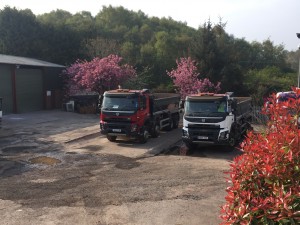 To complement our construction resource materials we run a modern fleet of 8 wheel tippers enabling us to offer a first class haulage service to our internal and external markets, Our fleet is renowned for its reliability, flexibility and service.
• Delivery of Quarried, Recycled Aggregates and Topsoil
• Daywork or Piecework Available
• Steel bodies with automatic doors & on board weighers for Earthmoving or Demolition
• Bulk muckshifting & site clearance services available
• Tipping facilities available.
• Self Drive Hire available. (subject to terms)
• Experienced Drivers
Our low loader is Category 2 65tn gross and is available to hire by movement or daywork.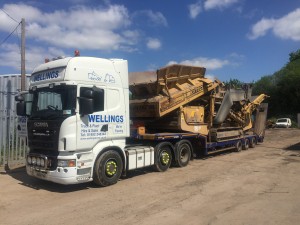 Please call our sales team on 01952 248344 for more details.